Problem: When searching for items in outlook 365 no emails are found, and you receive the error: "Something went wrong and your search couldn't be completed. It looks like there's a problem with your network connection. Let's look on your computer instead."
Affected Systems: Windows 10, Outlook 365 build 12730.20250, version 16.0.12730.20188, Outlook 2016
Solution: Disable Server Assisted Search
The latest outlook version has changed the default search used in outlook and may not be compatible with your exchange version. To disable this new search feature, you will need to edit the registry.
Open Registry Editor by typing 'regedit' in Windows Search and clicking Registry Editor.
Navigate to the following Path.
HKEY_CURRENT_USER\software\policies\Microsoft\office\16.0\outlook\search
If the above path does not exist, try this path instead.
HKEY_CURRENT_USER\software\Microsoft\office\16.0\outlook\search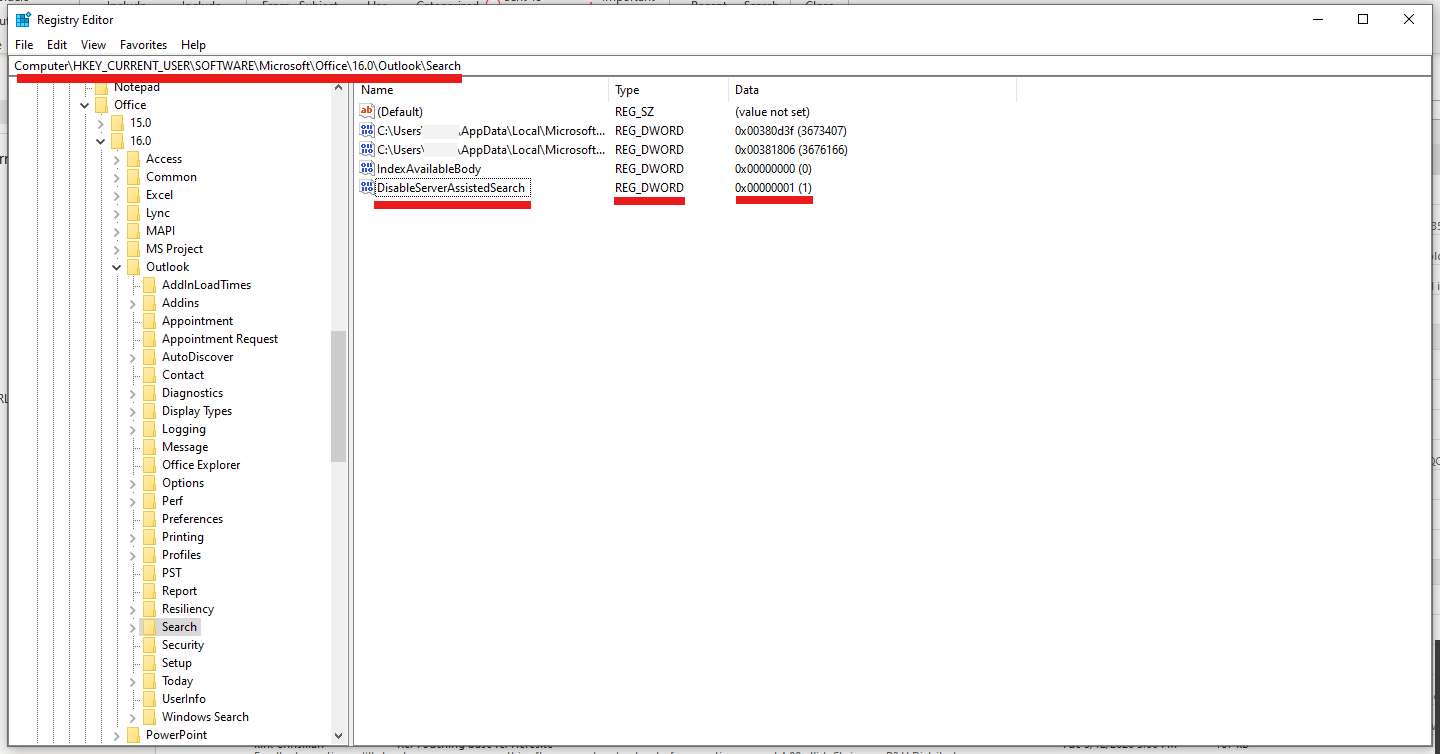 Create a new REG_DWORD inside the search folder: Right Click > New > DWORD
Give it the name: DisableServerAssistedSearch
DisableServerAssistedSearch
Open the new entry and change the Value Data to 1 and click OK.
Restart Outlook and try the search.
---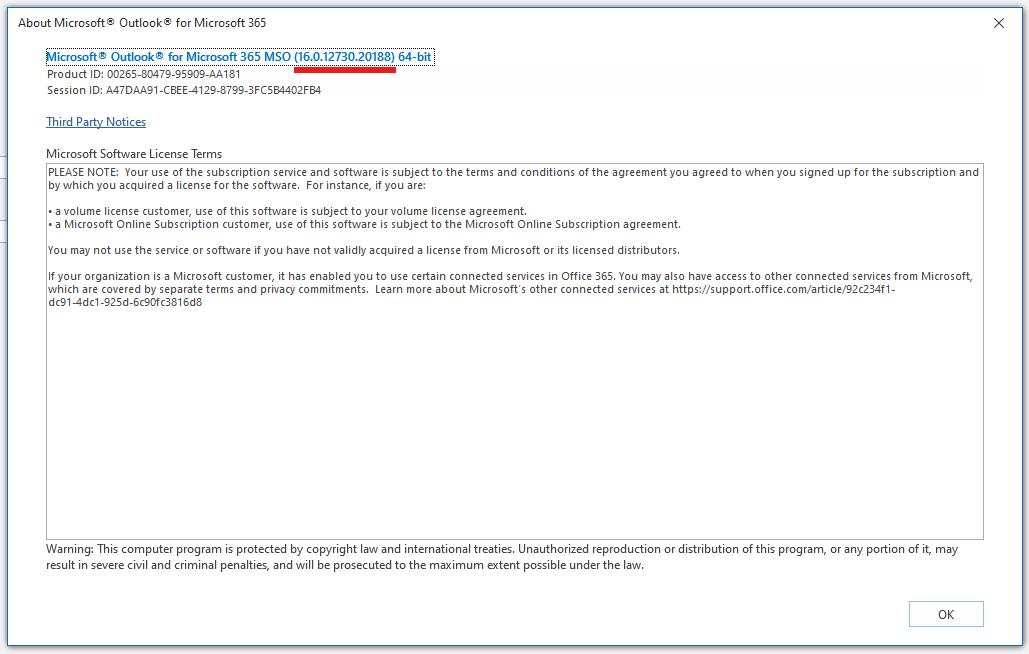 We offer a complimentary consultation—in person or via a phone call. Get in touch and let's find out what we can accomplish together.